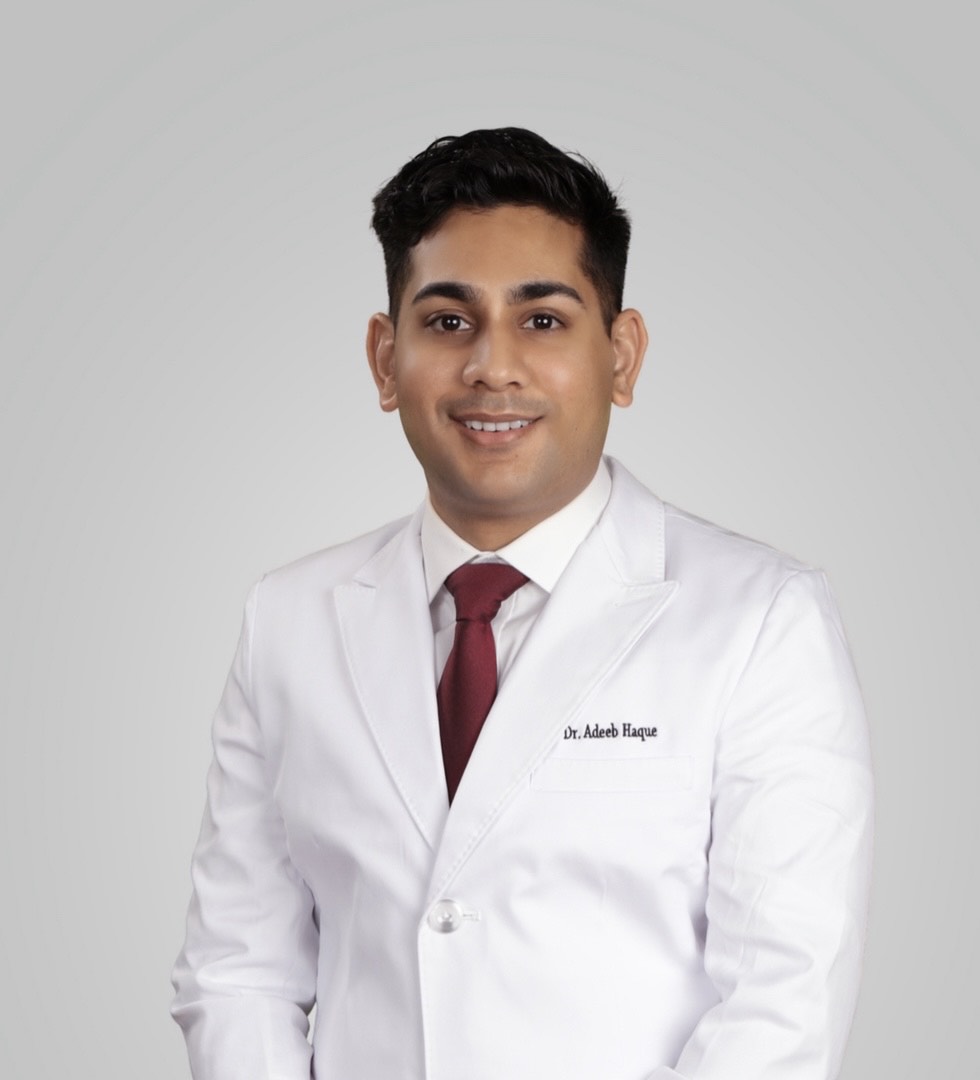 Doctor of Dental Surgery (DDS)
Dr. Adeeb Haque attained his Doctor of Dental Surgery (DDS) from the University of Detroit Mercy School of Dentistry. Dr. Haque is licensed in the state of Michigan and certified by the Northeast Regional Board. In addition, he is a member of the American Dental Association, Michigan Dental Association, and Oakland County Dental Society.

Dr. Haque started in private practice right out of dental school. In addition, he served as Managing Clinical Director at a large dental practice where he gained experience in advanced dental procedures. Consequently, Dr. Haque enjoys practicing all aspects of dentistry, including crowns, Invisalign, root canals, restorations, dentures, implants, extractions, and cosmetic dentistry. His favorite procedures involve partial to full mouth reconstruction and cosmetic dentistry, including Invisalign.

Dr. Haque was born and grew up in the Metro Detroit area. He received his Bachelors in Psychology from the University of Michigan and graduated from Troy High School. Infact, he still resides in Troy and continues to be an active member of the community. Dr. Haque has a strong belief in dedicating his time and efforts to improving the life of others.

Outside of the office, he enjoys spending time with his family and friends, watching movies, as well as cheering on the Lions, Pistons, Tigers, Red Wings, and his beloved Wolverines.

Dr. Haque's philosophy is to respect and actively listen to his patients. He is sincere and keeps his patient's best interest in mind and strives to make patients feel comfortable. Dr. Haque is excited to be a part of the Livonia community and looks forward to meeting you!